About Us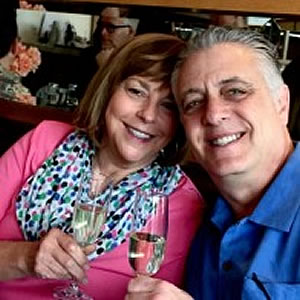 Carolina Elegance Beach House
As a Senior Executive in the food and wine business for thirty years, Karen realized that the two things she missed most were family and a place to stay that felt like home.
Background: Right after graduating with a BS in Biology from the College of Charleston in Charleston, SC, Karen decided to become the first of the four siblings to move away from Charleston.  It seems her career was a lot less about Biology and a lot more about food, wine, and travel.  She was quickly on airplanes and in hotels and rental cars and away from family and friends more often than she was home.
Since 2007,  Karen started staying in Vacation Rentals to have a more comfortable place to stay and to work for extended times and to be able to have her life partner, Mike, and friends meet up for fun and relaxation to tie in work and fun from time to time.  This lifestyle because so important to Karen and she realized that this was the big part of what she had missed the first 20 years of her career – her family and the comforts of home.
Back in 2006 Karen bought her first vacation rental, a small condo in Charleston, SC and she furnished it just like a place that she would want to stay on the road with super comfortable furniture, photos of the three places that she loved the most which are Italy, Napa, CA and Charleston, SC.  She bought the best quality mattresses and plush towels and high-quality linens so the bed felt like you were staying in a five-star resort.  The kitchen was equipped with whatever you might need to cook for your college student if you were coming for Parent's weekend at one of the local colleges or you wanted to grill steaks after a guy's golf game or you wanted nice quality wine glasses for a women's weekend away.  Karen wanted the place to feel just like home.
Right away the condo received all five star reviews and guests were filling up the weeks so quickly that she bought a second condo in the same development and then a third and after nine years she had made enough profits to roll the money into her big dream of having a vacation rental on the Isle of Palms where big families or groups of families and friends could come together and experience the same type of fun and friendship.  All of that brings us to the first Carolina Elegance and the Location on the Isle of Palms, Charleston, South Carolina, USA (downtown Charleston 20 minutes; CHS International Airport 30 miles).  A short year later Mike and Karen bought a second vacation beach rental in the resort, Wild Dunes.  The new property is called Carolina Elegance North.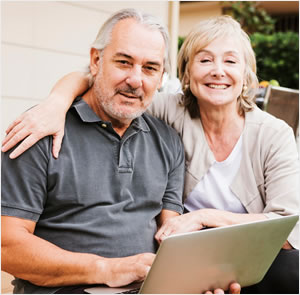 Now let me introduce two extremely important people to this whole story - Stuart and Lisa Hunt
Carolina Elegance would never have existed if it were not for Stuart and Lisa.
Stuart is my nephew but he's a lot more like my younger brother.  I am the youngest of four siblings and his father, my brother, is a lot older than I am so Stuart and I grew up like brother and sister.  When Stuart and Lisa were married we totally became sisters.
Lisa and Stuart have managed my vacation rentals from day one and Lisa is the decorator and Stuart is the maintenance guy that can fix almost anything. They own a cleaning company together and that is why everything is immaculate when you arrive.  If you have any issues while you are in town, please give them a call and they will come over or call you with the answers to the problems.  I could never have done this business without them.  Having a family member take such good care of your business when you live so far away is such a relief.  And when you meet them in person you will love them.  Stuart will make you laugh, no doubt. Lisa is an amazing cook and if you need a few southern recipes, just ask her for a couple.  They can also tell you their favorite restaurants around town if you have any questions.  Don't hesitate to give them a call.